As a family-owned business, it is in our DNA to build tight relationships with our clients, who we consider part of our bale handling family. That's why when we sell a machine, we always go to our customer's location to do the initial start-up and spend a full day with them showing how to operate the machine in their fields.
Last week, part of our after-sales team, Salvador and Xavier, packed their bags & tools and began a 6-day journey across France to do start-ups for four bale bundlers, one bale accumulator and one bale stacker. Our commercial director, Blanca, who was anxious to travel again and meet new clients, tagged along for a fun ride.
Traveling during the pandemic is definitely challenging, with lots of safety rules to follow. France still had the sanitary state of emergency declared, but that didn't stop our trio to complete the 3.500 km route and get to all 6 final destinations!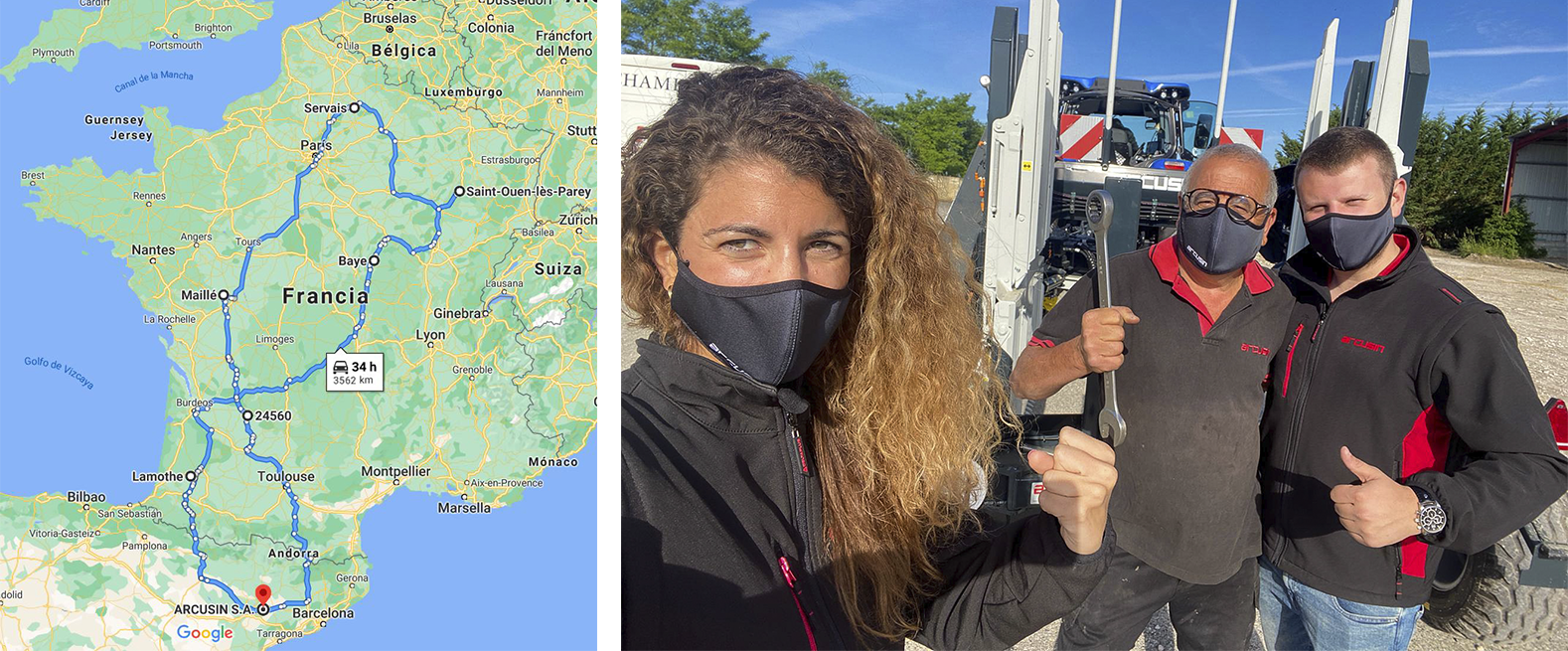 They left from the Arcusin's headquarters and stopped to see our first client in Montaut, who bought a ForStack bale accumulator this season. Our team members were excited and couldn't wait to get started!

Next stop was in Maille, where they spent a beautiful sunny afternoon getting an AutoStack FSX bale stacker ready for its owner, who operates in the straw business and needed a fast and efficient way to stack up large bales. 
The following few days were packed with MultiPack D14 start-ups in the north-east side of the country. Our team worked long days but all four machines were assembled and ready to bundle without major incidences.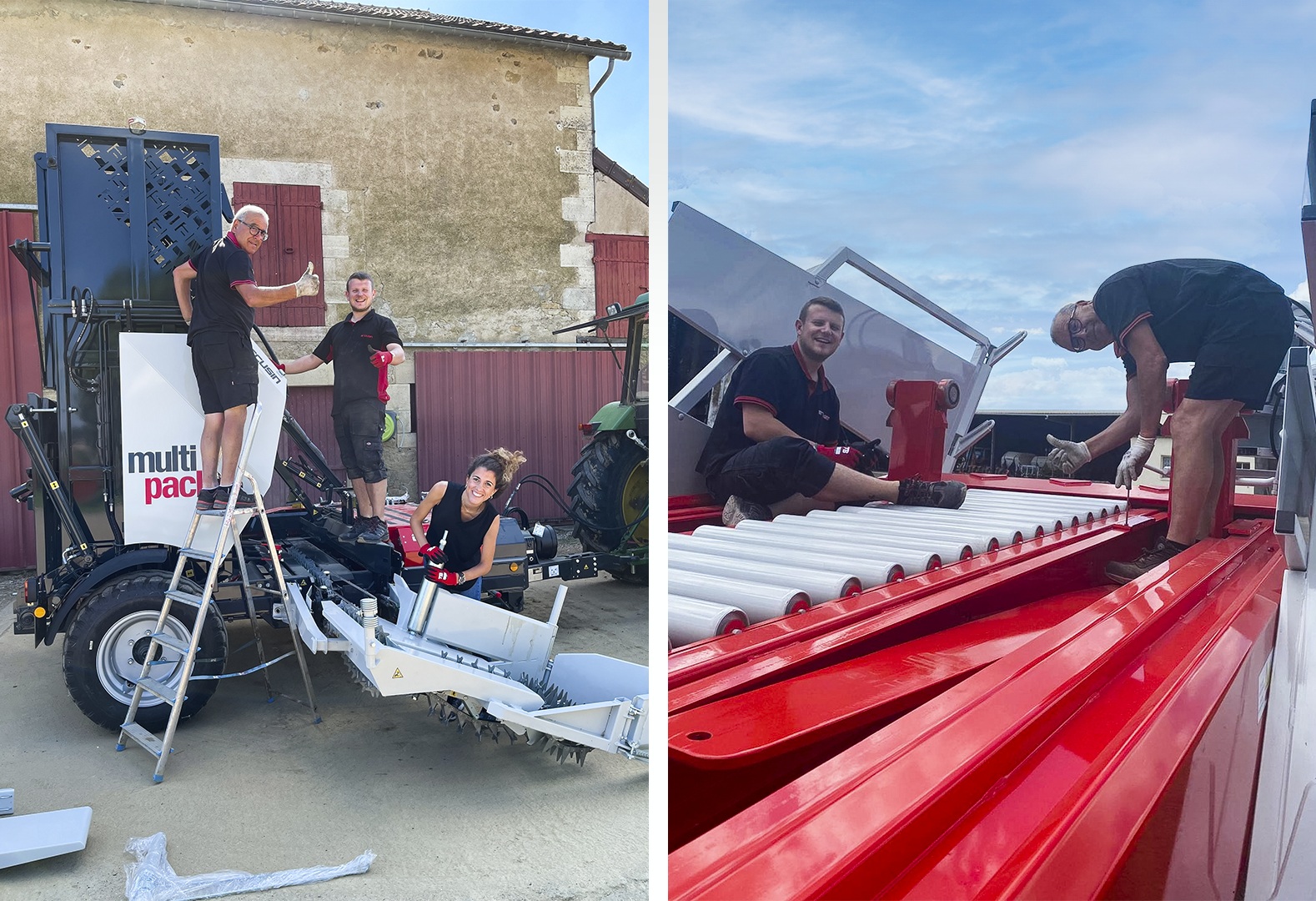 At Arcusin, we believe in the importance of offering our young employees experiences in the field and one-on-one time with farmers. It's the only way to truly understand the connection our machines have with the land they work on, and the impact our technology has on hundreds of agricultural businesses.
These trips are long and intense, but fun and rewarding at the same time! We are more energized and motivated than ever, and we can't wait for the next one!
WHERE WILL IT BE? 😉