Our customers talked, and we listened! Last year, our team in the USA worked closely with Steffen Systems to design and manufacture Arcusin's own custom line of heavy-duty bale handlers. After testing a few prototypes in summer of 2020, the GrabPack was born.
As its own name indicate, this tool allow farmers to grab, move and store large amounts of bales in record time. Its unique, rocksolid steel teeth work like a claw, digging deep into the tightest bales while easily gripping even on the softest hay. Also, the addition of bale spears make it ideal to carry bundles through rough terrain and into tight places.
As all farms have their unique way of moving bales and loading trucks, we launched 3 different models that cover most of our customers needs. Each unit easily mounts to a variety of loaders, and requires only one hydraulic remote to operate the teeth.
THE GRABPACK 3X, our best-selling & most versatile grapple for a reason! It allows farmers to stack 3 Arcusin bundles at a time, making it a total of 42 small square bales each trip.  The 3X works especially well for loading and unloading enclosed-style trailers where clearance on the side can be a problem.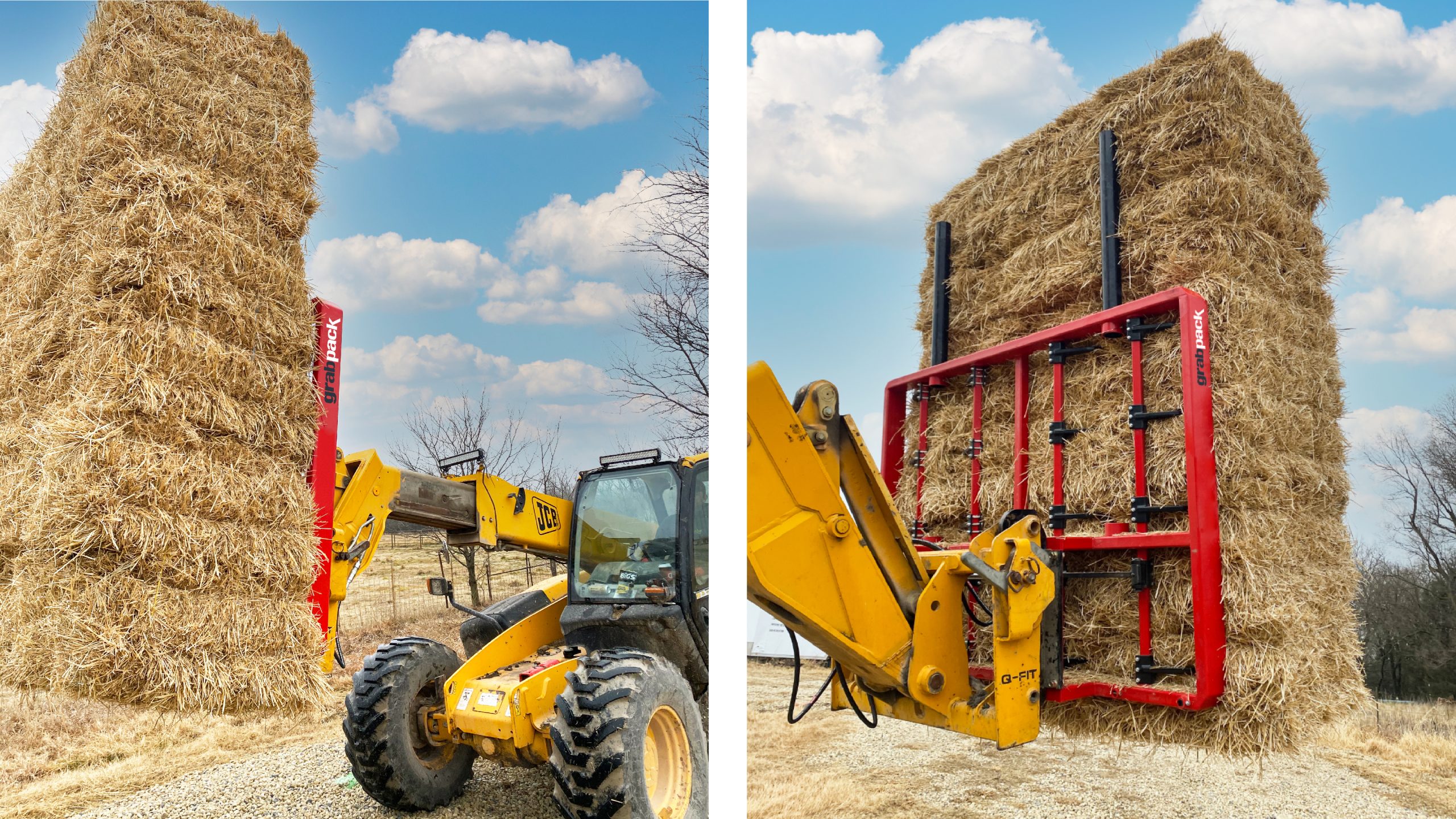 THE GRABPACK LIFT, a handler mounted to lift from the top, making it ideal to load and unload across flat trailers. Its 12 heavy-duty steel teeth allow farmers to grab 2 Arcusin bundles on edge each time, and can be mounted sideways or endways.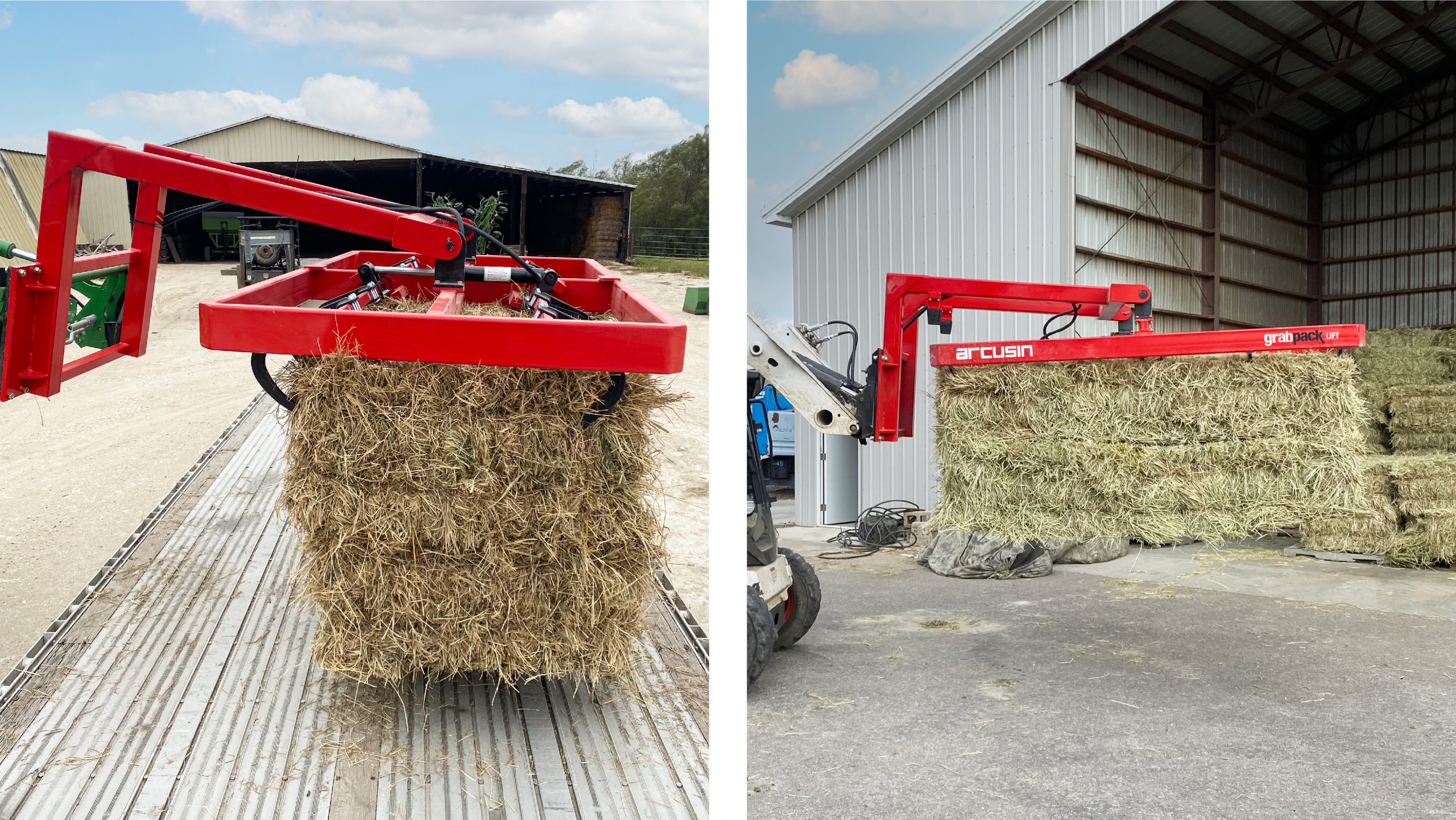 THE GRABPACK MAX, the ultimate solution to move large & high density bales without effort. This unit features 20 steel teeth plus 5 bale spears that are specially designed to hold and transport two 4×4 or three 3×4 each trip.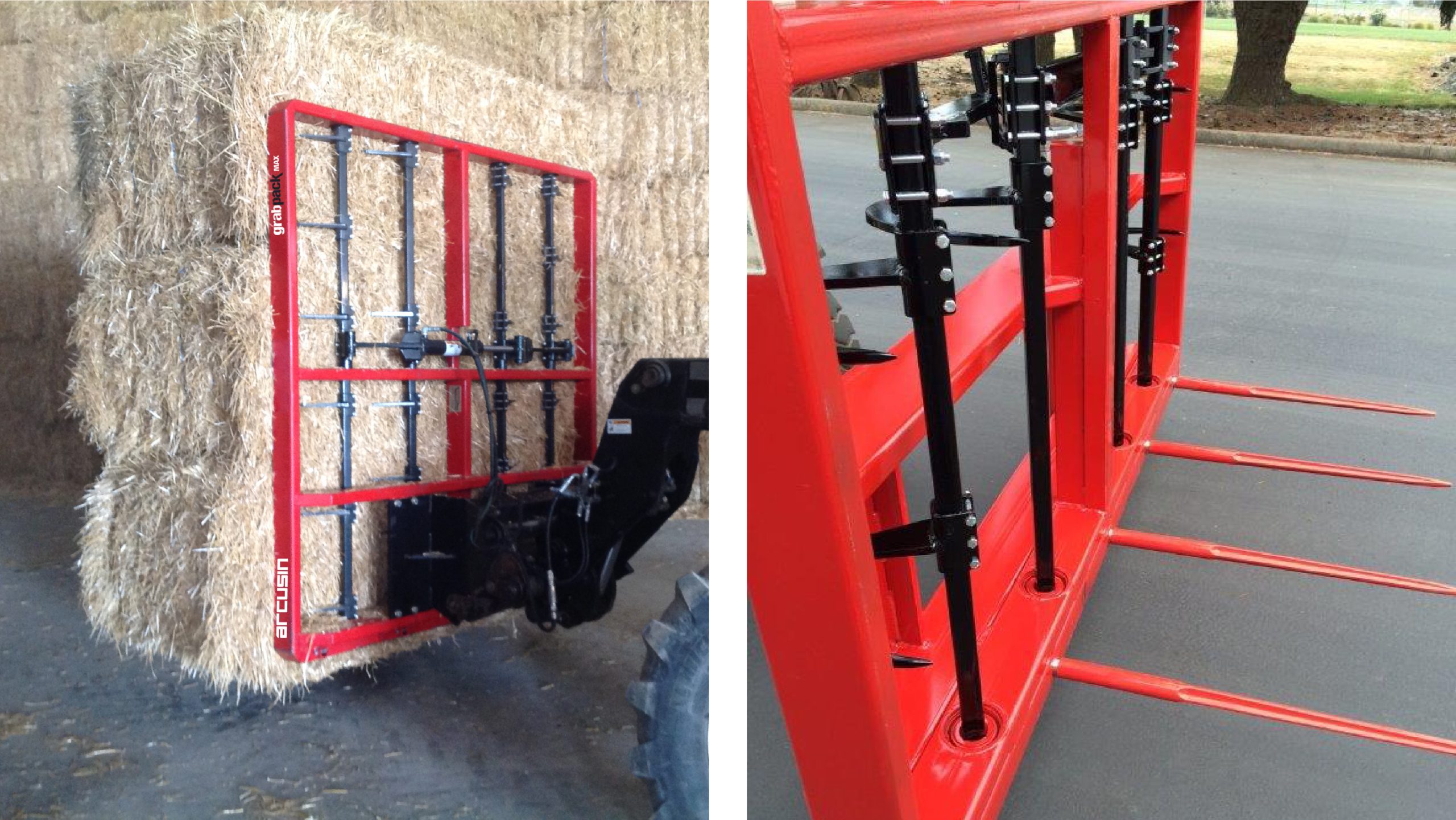 Along with our MultiPack D14 bale bundler, AutoStack bale stackers & Forstack bale accumulator, the GrabPack bale handlers create the perfect bale handling dream team to increase productivity from the comfort of the tractor cabin.
RESERVE YOURS TODAY AND FORGET ABOUT TOUCHING A BALE EVER AGAIN!